We offer individual therapy for adults and children as well as couples therapy. All treatment begins with a free initial intake appointment where we meet with you to ensure we are a good match to meet your needs. During your intake session, we'll ask questions about your symptom history, what is bringing you in for treatment, and what you'd like to achieve during treatment.
Therapy is most useful when you understand your options, know what you are hoping to achieve by engaging in therapy, and have a strong alliance with your therapist. We will support you in creating a plan that aligns with your values and goals while fostering a genuine, empathic, and non-judgmental environment.
Clinical Services at BHIDC
We specialize in evidence-based treatments for adults, children, and couples. If you are seeking support, but don't see a description that fits your concern, please reach out. If we don't specialize in an area that you need support with, we can help you find someone who does.
---
A Research & Training Center
BHIDC is committed to providing high-quality evidence-based treatment to all. Our clinic is a research and training clinic, which means we'll be asking you to fill out some questionnaires before, during and after treatment. This allows us to make sure the treatments we're providing you with are effective and helping you meet your goals. BHIDC is staffed by University of Utah faculty who are licensed psychologists and social workers as well as University of Utah graduate level trainees in social work, psychology, psychiatry, and nursing. All trainees are supervised by licensed clinicians who are established in their clinical specialty.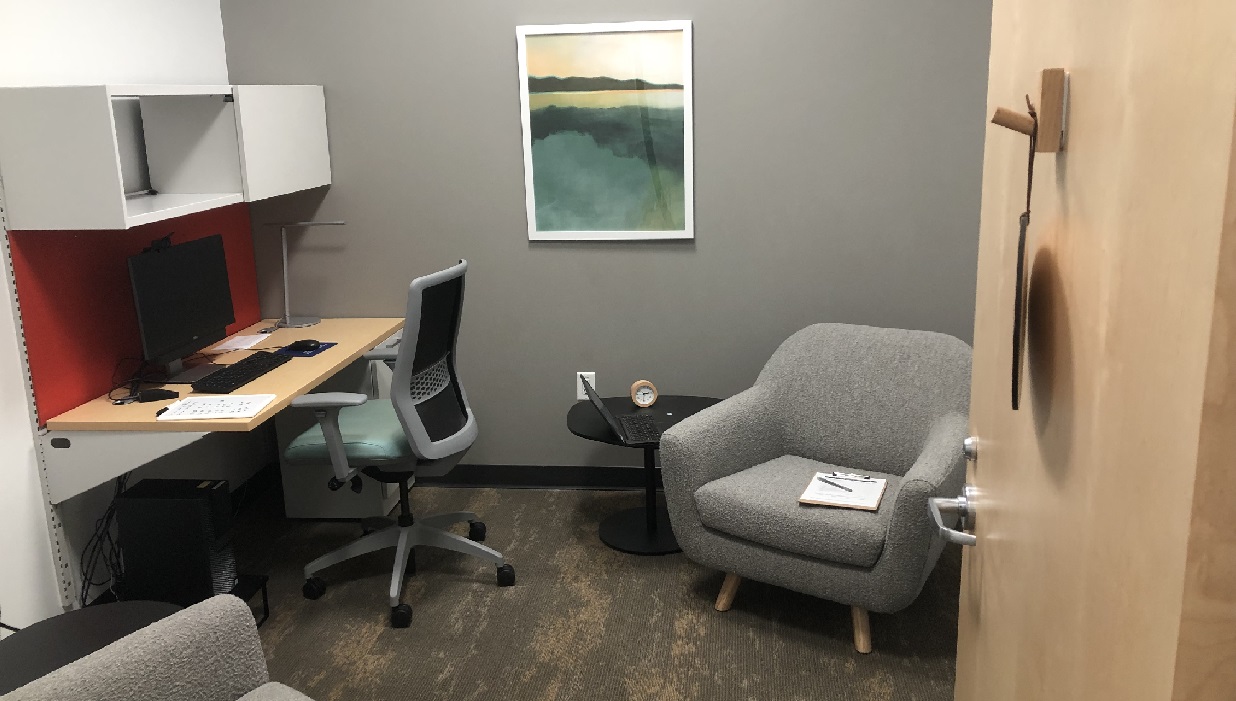 ---
BHIDC does not accept insurance at this time. All services are private pay (out of network). We use a sliding scale model based on your household income and the training level of your clinician. Fees can range from $20 to $140 per session. Depending on availability, you can request the licensure level of your clinician (i.e., masters student, doctoral student, or licensed clinician). Treatment begins with a 90-minute intake appointment free of charge. As part of your intake, we will discuss cost constraints and clinician preferences and after your intake appointment, we will match you with a clinician to fit your needs.
Note: The cost for psychological assessments are different from those listed above. You can learn more by clicking the button below.
LEARN MORE: PSYCHOLOGICAL ASSESSMENTS
Good Faith Estimate Notice
You have the right to receive a "Good Faith Estimate" explaining how much your medical care will cost.
Under the law, healthcare providers must give patients who don't have insurance or who are not using insurance an estimate of the bill for medical items and services.
You have the right to receive a Good Faith Estimate for the total expected cost of any non-emergency items or services. This includes related costs like medical tests, prescription drugs, equipment and hospital fees.
Make sure your healthcare provider gives you a Good Faith Estimate in writing at least one business day before your medical service or item. You can also ask your healthcare provider, and any other provider you choose, for a Good Faith Estimate before you schedule an item or service.
If you receive a bill that is at least $400 more than your Good Faith Estimate, you can dispute the bill.

Make sure to save a copy or picture of your Good Faith Estimate.
Following your free intake, you will receive a Good Faith Estimate for your estimated treatment cost before you begin therapy. Follow this link to learn more about the No Surprises Act.
If you have questions about our fees, please contact our office at BHIDC@utah.edu. While we don't take insurance, we can also discuss options to submit your therapy bills to your insurance company for reimbursement, though cannot guarantee reimbursement.
---
BHIDC is located on the third floor, Suite 3525 of the Gardner Commons Building on the University of Utah Campus, next to the student union. Visitor parking is available in the student union parking lot. If you are a clinic patient, we will provide you with a complimentary parking code. Otherwise, parking is $2.00 per hour.
Gardner Commons - Suite 3525
260 S. Central Campus Drive
Salt Lake City, UT 84112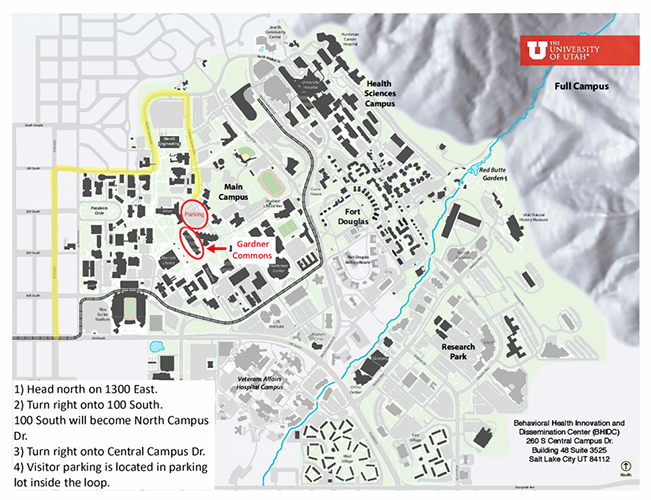 BHIDC follows the Patient Bill of Rights by:
Keeping you informed of the different treatment options that exist.
Discussing the pros and cons of various treatment options and supporting your understanding of the research evidence associated with each option.
Setting agreed upon treatment goals and an understanding of how those goals will be measured.
Developing a treatment plan that is inline with your values and personal goals.